The Release Date Of FIFA 18
2017-06-09 09:59


FIFA 18 will be released on September 29, 2017. It will be released for all the platforms at the same time including PS3, PS4, Xbox one, Xbox 360 and Microsoft Windows.
There are different ways for you to get into FIFA 18 early. Such as, if you have Xbox one, PS4 or PC, you can purchase the ICON or Ronaldo Edition. You will be allowed to get access to the game three days early than the date of the official release in both of these two editions. But if you play on PC or Xbox one, the best way is to subscribe the 'EA Access' or 'Origin Access'. Keep in mind that you should start to play on September 21.


If you think this is too long for you to wait. Then another choose is to update your EA Account and then keep patient to get the Beta invitation which is only available on Xbox one and PS4. This is also the only chance you can choose. But for the people who play on Xbox 360 and PS3 could not have any other choose even they want to play FIFA 18 earlier.

EA Access and Origin Access will be released for the subscribers on September 21. It is sure that FIFA 18 will be available in the Vault of both of them, but maybe only available in April 2018. You can pre-order FIFA 18 on any date before it was released. FIFA 18 is dispatched on the day when it is released.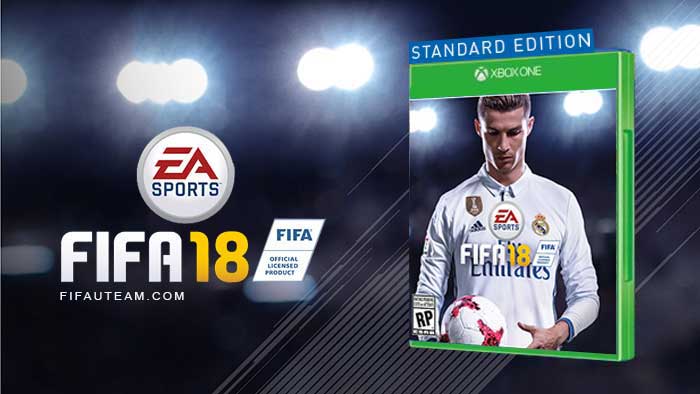 Some people may ask when is the best time to buy FIFA 18. To pre-order or buy later? The answer is not absolute and it depends on the time when you want to play FIFA 18. For example, if you really wanna buy and also plan to play it, then you are the better to pre-order. As you may spend the same and will get some offers at the same time. In the other hand, you are supposed to buy it later especially at Christmas if you are not planning to play it at any time. Because, as we know the game price is down generally at that time. So you can buy FIFA 18 with the Special price.
Gamminy Top Boy:

The customer has bought: FIFA 18 Coins

2017/10/28

Tyler Gilbert: They are quite quick with their delivery. First, I feared I was scammed as they said I didn't pay, which I did, but that was just a delay! So give it some time before you suspect anything. They are fast and reliable. :) I highly recommend this website for anyone who loves this games. They have reasonable prices and it's 100% legit.

The customer has bought: FIFA 18 Coins

2017/10/23

Andrew Girzone: When I found fifacoin.com, I didn't set about buying 100K coins right then and there, I needed more confirmation.I went ahead and bought the lowest amount and then I found that they gave me a coupon, I could buy more coins with confidence.

The customer has bought: FIFA 18 Coins

2017/10/20

Sandro Salzmann: I am a customer who has been constantly patronizing from this site. Today i have made a mistake of forgetting to switch from PS4 to PC when i bought coins , and i immediately messaged their Live Chat support. I received an immediate friendly reply that reassured me that my queries are heard and they'll settle it immediately. After less than a minute of wait , i got my coins. I totally recommend this site to anybody! Cheers

The customer has bought: FIFA 18 Coins

2017/10/18

Andrew Girzone: I've used fifacoin.com for buy FIFA 18 coins and play FIFA 18 packs. Their service is in one word, excellent. When I've had questions for them, their "chat now" never let me wait for more than three minutes. If you need coins for fifa 18, this is the service you need to go. I had friends on my friend's list and I with my friends join affiliate program so that we can make more money and I can enjoy more commissions which feel really great.

The customer has bought: FIFA 18 Coins

2017/10/13
FIFA 18 Packs
Play Station4